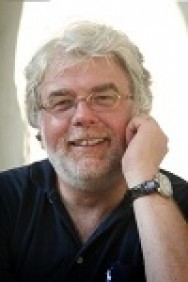 Beethoven Moonlight Sonata
Show beendet - Diese Show ist jetzt beendet.
Buchung von: Tuesday, 26 June 2012
Buchung bis: Tuesday, 26 June 2012

In der Hauptrolle: Ratko Delorko
German pianist, composer, producer and conductor Ratko Delorko has a repertoire that spans the ages from Baroque and Classical masterpieces to contemporary works and world premiers. He not only plays in concert halls but also performs at open air events and has even held a concert in the Dachstein Ice Cave in the Austrian Alps.
As well as presenting celebrated compositions, Delorko's versatility is shown by also exploring works from less recognized composers and unknown compositions that have now been published on CD for the first time. Delorko also plays 'Jazz meets Classic' concerts together with Christoph Spendel.
Programme
Chopin - Prelude in D flat op 28 No 15 'Raindrop'
Beethoven - Piano Sonata in C sharp minor op 27 No 2 'Moonlight'
Schumann - Romance in F sharp
Chopin - Nocturne in F Minor op 55 No 1 4
Field - Nocturne in B flat Major 10
Chopin - Ballade in G Minor op 23
Schumann - 'Papillons'
Gershwin - 'Who Cares?'
Gershwin - Rhapsody in Blue (solo piano version)