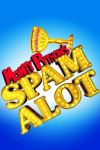 Kritiker überschütten es mit Lob, jede Nacht ist das Theater ausverkauft: Monty Python ist mit dem zu Schreien komischen Spamalot der Sprung in die Welt der Musicals geglückt.
Buchungen ab: Mittwoch, 14 November 2012
Buchungen bis: Samstag, 2 November 2013
Matinees: Wednesday and Saturday 2.30pm
Abend: Monday to Saturday 8pm
Dauer: 1 hour 55 minutes

Laüft im Playhouse Theatre
Spamalot basiert auf dem Monty-Python-Klassiker "Die Ritter der Kokosnuss". Bei diesem neuen Musical führt Oscar-Preisträger Mike Nichols Regie, die Textvorlage stammt von einem der Pythons selbst: Eric Idle. Und die beinah (aber nicht komplett) neue Musik von Eric Idle (die Namensgleichheit ist reiner Zufall) und John du Prez.
Spamalot erzählt die Geschichte von König Artus und seinen Rittern der Tafelrunde – mit ein paar spärlich bekleideten Showgirls, diversen Kühen, Killerkaninchen und Franzosen.
Hinweis: Die Show ist für Kinder unter neun Jahren nicht geeignet. 
Spamalot Pressestimmen
I felt I might actually die of laughter.
The Independent
It's a wonderful night and I fart in the general direction of anyone who say otherwise.
The Daily Telegraph
Very funny? You bet. You'd have to be a dead parrot not to agree.
The Times