Sparen Sie 26%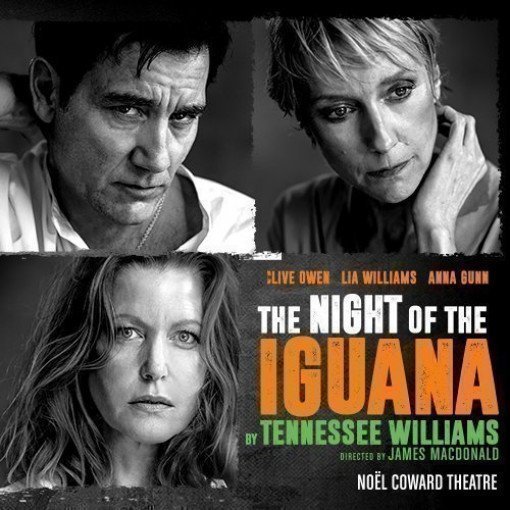 The Night of the Iguana
3,6/5
Nach 5 Bewertungen
(Bewertungen)
Buchung bis: Samstag, 28. September 2019
Laufzeit: 2 hours 30 minutes
The Night of the Iguana Beschreibung
WRITTEN BY: Tennessee Williams – also writer of A Streetcar Named Desire, Cat on a Hot Tin Roof, Sweet Bird Of Youth, The Glass Menagerie, Summer and Smoke. Winner of two Pulitzer prizes, three New York Drama Critic's Circle Award, three Tony Awards, two Donaldson Awards and the Presidential Medal of Freedom.
DIRECTED BY: James Macdonald Also directed Who's Afraid Of Virginia Woolf, True West on Broadway
STARRING:
Clive Owen– first time back in the West End for 18 years. Star of Closer, Children Of Men, The Inside Man.
Lia Williams– The Prime of Miss Jean Brodie, Mary Stuart, Oresteia, The Crown, Kiri.
Anna Gunn – Best known as Skyler White in Breaking Bad– this will be her West End debut, despite a long established TV, film and theatre career in the US.
Julian Glover– Game of Thrones, Star Wars: The Empire Strikes Back, Indiana Jones and the Last Crusade
CREATIVE TEAM:
Working alongside James Macdonald is an award-winning creative team including Rae Smith (War Horse, Rosmersholm) and Neil Austin (Company, Harry Potter and the Cursed Child, Ink, Rosmersholm).
WHAT IS IT ABOUT?
Thrown together for one eventful night that pulses with conflicting passions and a surprising edge of humour, a group of tourists including Shannon, a disgraced priest (Clive Owen), and a troubled artist Hannah (Lia Williams) arrive at a remote coastal Mexican hotel run by the beautifully sensual Maxine (Anna Gunn). Tennessee Williams's last great play THE NIGHT OF THE IGUANA comes to the West End starring Clive Owen (Closer, Children of Men), Lia Williams (Kiri, Mary Stuart), Anna Gunn (Deadwood, Breaking Bad) and Julian Glover (Game of Thrones) directed by James Macdonald (Who's Afraid of Virginia Woolf). One night brings them together, and will leave them forever altered. What path will they choose?
In den Hauptrollen
Anna Gunn, Clive Owen, Lia Williams
Adresse des Noel Coward Theatre
85-88 St Martin's Lane, London, WC2N 4AU GB (Mehr Infos)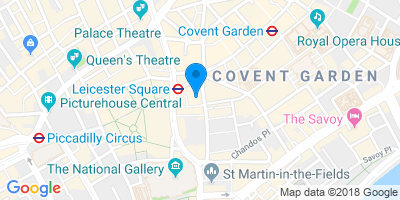 Wegbeschreibung
Vorstellungszeiten
Fotos
Video
Billige The Night of the Iguana Eintrittskarten
Sparen Sie 20%
War 27,99€ Jetzt 22,49€
Valid Mon-Fri & Sat Matinee until 31 Aug 2019. Book by 6 Aug.
Sparen Sie 20%
War 55,99€ Jetzt 44,49€
Valid Mon-Fri & Sat Matinee until 31 Aug 2019. Book by 6 Aug.
Sparen Sie 26%
War 105,49€ Jetzt 77,99€
Valid Mon-Fri & Sat Matinee from 17 Jul - 31 Aug 2019. Book by 6 Aug.